IT budgets are tighter than ever, but costs are rising across the board as Canada slowly recovers from the pandemic. Meanwhile, 2021 saw record levels of cyber attacks and third-party exposures – and the forecast for 2022 is even worse.
ISA Cybersecurity is proud to present Cyber on a Shoestring – an all-star panel of experts discussing affordable cybersecurity solutions for SMBs and public sector organizations. From cyber insurance to talent shortages to incident response planning this panel will provide insights on how to build an affordable yet robust cybersecurity plan now!
Our panel will be moderated by Phil Armstrong, CIO Hall of Famer and one of the world's most respected leaders in the financial sector. A Q&A will follow the Cyber on a Shoestring discussion, so come ready to engage and learn.
Oct 21, 2021 11:00 AM in Eastern Time (US and Canada)
Speakers
Phil Armstrong
President & CEO @Macanthium Ventures
Macanthium Ventures Inc. is a board advisory and technology investment company. In March 2021, Phil retired from his position as EVP & Global CIO, of Great-West Lifeco Inc, Canada's oldest Life Insurance Company with over $2 Trillion in assets under administration. Phil's a seasoned Corporate Director, Strategic Advisor, Founder and Fintec Investor with 40+ years of global financial services experience as a former Global C-suite executive and strategic advisor. In 2020, Phil was inducted into the CIO Hall of Fame as it's first, and only, Canadian-based CIO. InsurTech magazine described him as the world's 3rd most influential InsurTech leader. Phil has a 20+ year track record of serving on boards and is currently a board member of the Canadian CIO Strategy Council (Ottawa) and Chairman of the Board for the Technology Business Management TBM Council (Bellevue, USA).
Shaun Guthrie
Senior Director, Information Technology (former) @Alberta Urban Municipalities Association (AUMA)
AUMA is a dynamic and evolving association that advocates for the interests of its members to the provincial and federal orders of government and other stakeholders. Shaun was responsible for creating the new Managed Technology Services business unit at AUMA which provides managed cyber security and managed IT services for municipalities and members. In addition, Shaun is very active in the local IT community, serving as the National Vice President of the CIO Association of Canada and as an advisory board member for IDC Canada and Lightspeed Venture Partners.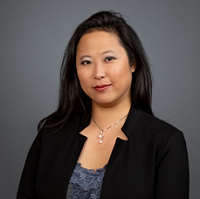 Vivienne Suen
Cybersecurity Architect, CCSP @IBM Security
Vivienne Suen is a cybersecurity architect with a flair for storytelling and over 15 years' experience advising IBM customers on IT solutions and strategy. A featured speaker at numerous conferences and user groups, she thrives on demystifying the complexities of cybersecurity and designing practical solutions to meet clients' security needs. An unabashed technology optimist with a passion for music, Vivienne is a strong believer in nurturing diverse viewpoints, creating new connections, and the power of a well-crafted analogy.
Michael Loeters
Senior Vice President, Commercial Insurance & Risk Management @PROLINK
Michael Loeters joined PROLINK Insurance in January 2017 as Senior Vice President, Commercial Insurance. PROLINK is a boutique insurance and risk management firm specializing in the unique needs of knowledge-based industries in Canada. His primary responsibilities are managing the commercial insurance and risk management practice in Canada. Prior to working in insurance and risk management, Michael worked in the technology sector. He held a number of leadership positions where he was responsible for assisting in the alignment of business and technology strategies. Michael works with national and international organizations of all sizes to assess their cyber risk profile, quantify their risk, develop proactive risk management strategies, and custom design cyber insurance programs that will meet their unique needs. He continues to be a regular speaker and writer on cyber-rated issues.
Enza Alexander
Executive Vice President @ISA Cybersecurity
Enza Alexander is a seasoned IT industry leader with over 25 years of experience across the technology sector in finance, operations, sales, marketing, and professional services. She serves as the Executive Vice President at ISA Cybersecurity. As an accomplished sales leader, team builder, and channel expert, Enza is passionate about helping clients better understand the positive impact and possibilities that business technology solutions can deliver. She has a long and successful track record built on driving client solutions that are value-based. In 2011, Enza was recognized as one of Canada's leading Women in Technology by IT Canada and CDN Magazine.