UPDATE: Registration will close today (Monday May 3rd) at 5:00PM EST
TECHNATION Canada has teamed up with Carleton University and Hatch to bring you an exciting National Student Challenge. 
What is in it for you?
Over $15,000 in cash prizing
Work one-on-one with industry experts
Build and expand your professional network
Real world business experience
About the challenge:
Each year, 90 billion tonnes of primary materials are extracted and used globally, with only 9%
being recycled. With the Circular Economy model, we get to enjoy the benefits of safe
packaging without damaging the environment.
The Circular Economy has been identified as a major commercial opportunity and could
support the development of new industries and jobs, reducing emissions and increasing the
efficient use of natural resources.
Final theme and parameters to be announced at the kick off.
Schedule of Events:
Registration Deadline: May 3rd, 2021
Kickoff Event: Wednesday, May 5th, 2021
Mentor Sessions: Monday, May 10th, 2021
Submission Deadline: Tuesday, May 11th, 2021 by 11:59pm ET
Judges inform top 5 teams: Thursday, May 13th, 2021
Top 5 Teams Present: Friday, May 14th, 2021
Eligibility:
Canadian students enrolled in an accredited post-secondary institution (in Canada or abroad), and any student enrolled at an accredited post-secondary institution in Canada (incl. International students).
Teams should be composed of a minimum of 3 and maximum of 4 students. Teams should be diverse in experience and academic backgrounds, as well as gender and cultural diversity, etc. If you do not have a team, register as an individual and we will find one for you
All the documents that may confirm the Participant's eligibility will be required prior to awarding any prizes (e.g. identity document, proof of residency, student card, etc.)
Register by May 3 to participate
---
About the Partners:
At TECHNATION, we unite Canada's technology sector, governments, and communities for Canada's future. For more than 60 years, we've championed Canada's technological future by helping to facilitate and enable the tech industry and government to work together to grow and evolve with new technology available.
---

Located in Canada's capital city, Carleton University is a dynamic research and teaching institution with a tradition of leading change. Its internationally recognized faculty, staff and researchers provide more than 30,000 students from every province and more than 100 countries around the world with academic opportunities in more than 65 programs of study. As an innovative institution, Carleton is uniquely committed to developing solutions to real-world problems by pushing the boundaries of knowledge and understanding daily. Through its Innovation Hub, a platform for entrepreneurship learning and activities, Carleton fosters an entrepreneurial mindset and skills amongst students and prepares them for an employment landscape that is dynamic and uncertain.
---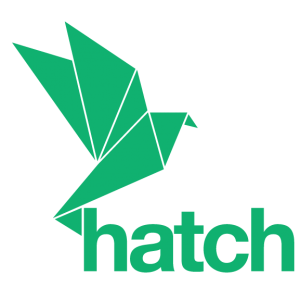 Hatch is Carleton University's Entrepreneurship Hub and Student-Led Incubator.
We help students build their businesses from the ground up.
This project is funded by the Government of Canada's Student Work Placement Program.